Get back that loving feeling with teledildonics.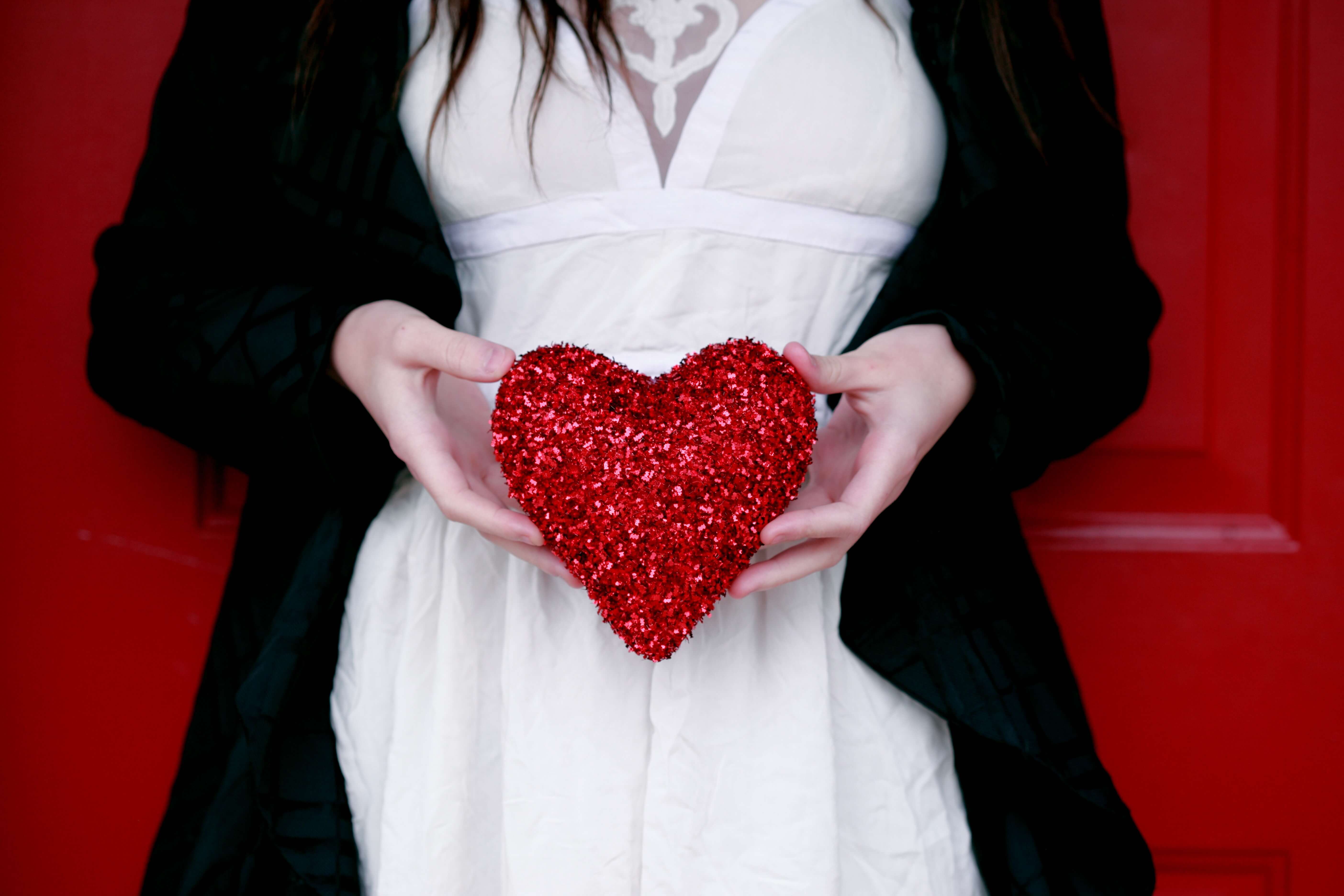 Being in a long-distance relationship is not for everybody. And for the people who do give it a shot, it isn't always going to be easy.
When you want to reach out and feel your partner the most, they won't be there. You might be able to text, call, or Skype with them, but the familiarity of their touch can't be transmitted through these forms of communication.
Simply put, your physical needs and desires take a back seat due to the limitations of not being anywhere near each other.
My husband and I are in such a relationship. He travels frequently for work, and I often find myself missing him dearly. Our calls and video chats are frequent and help my emotional needs, but there is definitely an intimacy gap between us while he's away.
There's a new type of sex toy on the market now that has helped us immensely. This kind of sex toy is called a Bluetooth sex toy and they're picking up steam extremely quickly. These toys can connect to any Bluetooth-enabled device and then be controlled via an app on the device.
If the device is connected to the Internet, anybody else with an internet connection (and the right permissions from the app) can communicate with the sex toy and adjust the settings.
In practical terms, this means that when I'm using a vibrator that's Bluetooth enabled, my husband just needs to whip out his phone and he can play along with me while I have my fun at home.
He knows what I like and with the app he can create all kinds of push and pull feelings within me and raise sexual tension. He's taking an active part in our sex life, as in his direct input is affecting how much pleasure I'm feeling. It's not a perfect substitute for physical touch, but it's extremely satisfying nonetheless.
Why Bluetooth sex toys are fantastic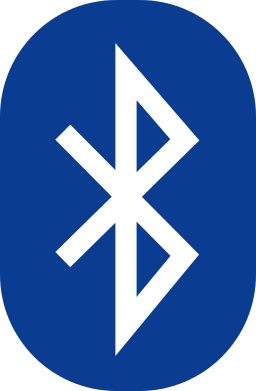 These types of toys have opened up the possibility for something that seems like a logical impossibility: long-distance sex. There's a sex toy from just about every category now that is Bluetooth enabled and the newest trend is having toys that can pair together to share intensity.
For instance, whenever I use my Lovense Nora sex vibrator and pair it with my husband's Lovense Max male masturbator, we could be separated by thousands of miles but our inputs are shared between the toys.
If he goes up in intensity, my vibrator will change in kind. The same applies in reverse, so you can directly feel what your partner is up to. That's the beauty of these paired sex toys. They allow two people in a long-distance relationship to pleasure each other sexually while they are away from each other physically.
Even with the toys that don't pair up, the ability to control your partner's masturbation experience remotely makes it all the more intimate. In fact, I'm not entirely quite sure if it can still be 100% considered true masturbation at this point.
The bottom line is when you use these kinds of toys, you can provide physical intimacy for each other in a sexual manner that would normally be impossible.
Move over phone sex, it's time for long distance sex to take the spotlight!
Our recommendations
The following are toys we've used ourselves that we really like and find have brought us closer together despite vast distances. We've used them extensively and know them inside and out, so here are the best ones that we can recommend:
Lovense Nora + Max combination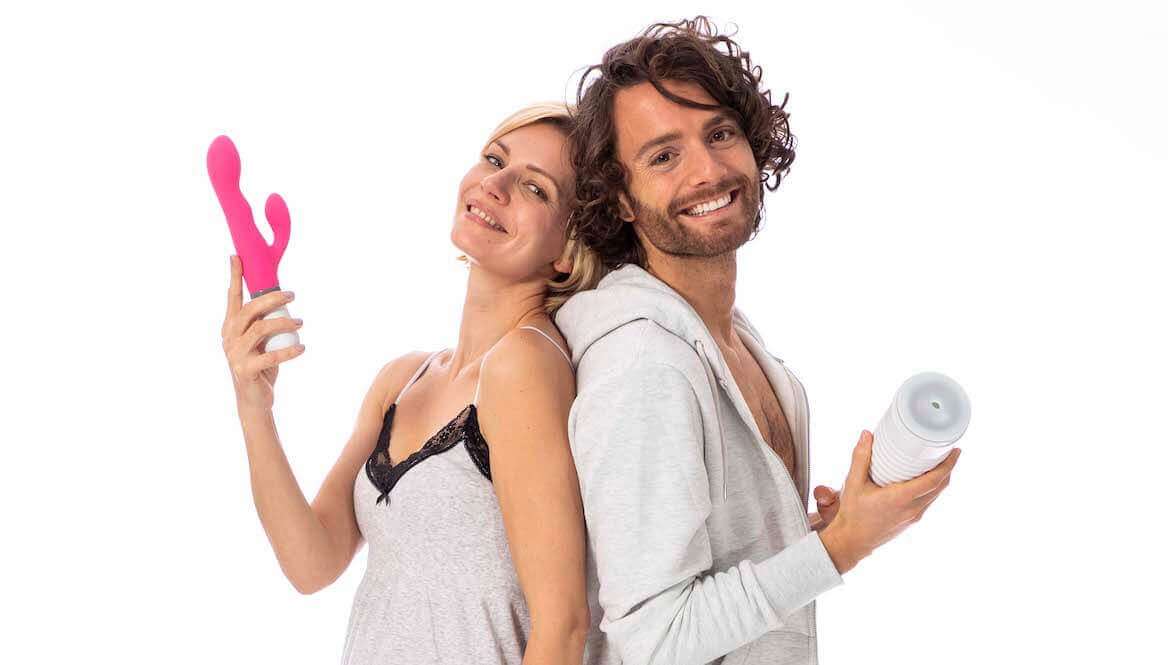 The Lovense Nora seems like your standard rabbit vibrator, but it has some tricks up its sleeve. Both of the motors on the vaginal and clitoral arm are staggeringly powerful and able to deliver very worthwhile sensations. On top of that, the tip of the toy can move in a complete 360 degrees of circular motion which is something you can't say for most vibrators.
The Lovense Max is a male masturbator similar to those on offer from Fleshlight. It differs from these toys in two main ways, however. Firstly, there are air pumps inside the toy that deflate/inflate to simulate the contractions of a real vagina, and there's a vibrator at the end of the toy that sends tantalizing sensations down the entire body of the toy.
When these two toys are paired, the more the female uses the Nora, the more the air pumps will expand and contract based on how the toy is being used and inserted, and the vibrations within the toy will also go up in intensity the faster the toy is being used.
And when the man uses his Max, the faster he goes inside of it the more the toy will vibrate, and the speed of the rotating head will change as well.
So both partners using the toys can have their inputs from where ever they are translate directly into an output on the other toy in a way that matches the intensity of the input. This allows two people to tease and play with each other in a way that was previously impossible.
Kiiroo Onyx 2 + Pearl 2 combination
Another good choice if you want to pair two sex toys, this combination works similarly to the Lovense one, but has its own quirks to it.
The pearl is a normal looking vibrator with a gentle curve to help hit the G-spot. There are enough individual settings to let anyone take advantage of the powerful motor within. What makes it special is that it has something referred to as Touch Sensitive mode.
In Touch Sensitive mode, the toy knows how much of its body is inserted inside the vagina and gives different sensations based on how deeply it has been inserted.

The Onyx 2 is a male masturbator much like the Max except it works through a different mechanism: the inner sleeve made by Fleshlight is surrounded by 10 different rings that go along the body of the toy to expand and contract at a speed and pattern determined by the user.
When these two toys are paired together, the person using the Onyx 2 can use the intensity setting on their Onyx 2 to play with the vibration speed of the Pearl 2.The person with the Pearl 2 will be able to manipulate which of the rings are contracting and when thanks to information given from the same technology that powers the Touch Sensitive mode.
Not only that, either user can use the app to remotely control the finer settings on the toy if they'd rather do it that way than the more involved physical way.
What makes the Pearl 2 special is that it can be paired with another Pearl 2, which to my knowledge makes this the only Bluetooth sex toy that caters to lesbian couples when it comes to pairing.
Lovense Lush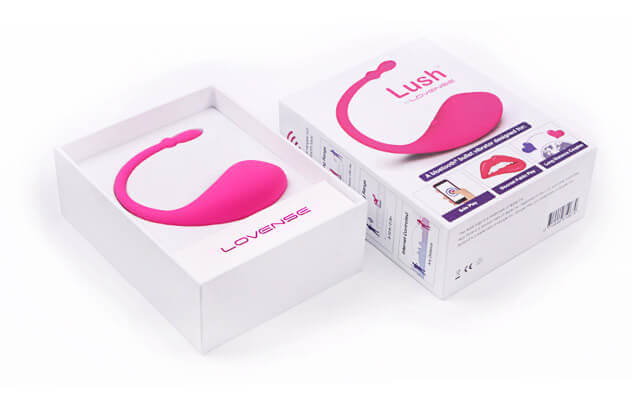 Kind of a departure from the toys that can be paired, the Lovense Lush has helped bridge the intimacy gap in my relationship on a few occasions. It's a wearable vibrator with a powerful variable motor that can be controlled through the Lovense app exclusively, so even if you're going solo you're still going to need to turn on your smartphone.
When I'm wearing it, I give my husband permission to play with the toy and change the settings. I go completely hands-free and let him make me writhe in pleasure on the bed as he slowly brings me to climax. Just knowing that it's his finger on his smartphone somewhere else in the country making me feel this way makes me able to close my eyes and feel like he's right there in the room with me.
Conclusion
The best part about the toys I've mentioned is that they're also extremely functional without needing another partner, so they aren't one-trick ponies. All you have to do is make sure that both are you have some free time, open up the app, give each other the right permissions, and you can go at it from any distance.
Our relationship is strong, so I wouldn't say that these toys saved our relationship necessarily. But they've definitely helped us build upon and maintain our strong foundation by enabling us to satisfy our sexual desires together when we are far away from each other
With everything from vibrators to butt plugs to male masturbators now coming with Bluetooth compatibility, there's almost no itch these long-distance toys can't scratch. Even if just enough to get you through missing your partner.
Image sources: Lovense, Sharon McCutcheonJnmasek